Februari 2021
After 10 years of loyal service of the old logo, our own brand FunCakes has launched a new logo. The brand retains the recognizable yellow stripes and bright pink colour, but gets a completely new look with the new logo. Recognizable yet refreshing!
The four cupcakes have been replace by a pink swirl in which the name FunCakes is written in a unique, self-designed script letter. The new logo provides better visibility and positioning on packaging and promotional material. This new brand identity remains recognizable but is new, fresh and ready to provide home bakers with baking fun for years to come.
A new logo also means new packaging for the nearly 1,000 products that the brand now has. To maintain consistency on the shelves, her also FunCakes decided to take the stripes and pink from the old packaging with them to the new packaging. Nevertheless, the new packaging has a completely new look. In particular because much more space has been created for a large photo. Consumers can now see at a glance what the product is intended for and in which different ways they can use the product.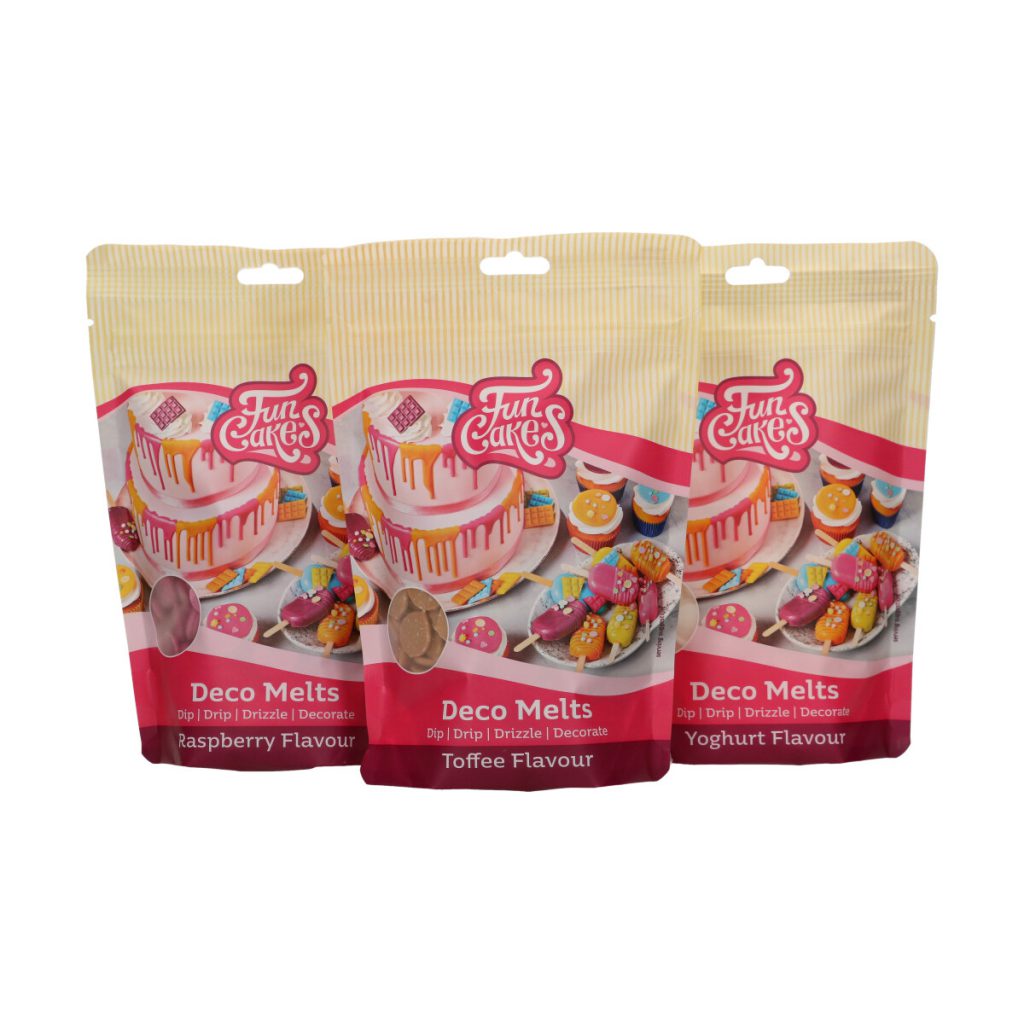 For all baking mixes and some other products, the rebranding was also the moment to revise not only the design, but also the packaging itself. For example, the baking mixes will soon appear in a new block bottom bag. These bags have a firmer bottom, which allows them to be placed on the shelves more easily. In addition, the 1kg bag has been made narrower, which offers retailers the opportunity to divide the shelves more efficiently. For the same reason, the the hang tags of the sugar decorations have been made smaller.
The Deco Melts were the first to appear in the new packaging. The baking mixes will appear in their new packaging from March, followed by the fondant. In the coming months we will see an increasing part of the range switch to the new design.
We are very happy with this change and hope that resellers and home bakers feel familiar and surprised by the new look.
Because FunCakes remains FunCakes.