Careers at NewCakes. Find you perfect vacancy and apply.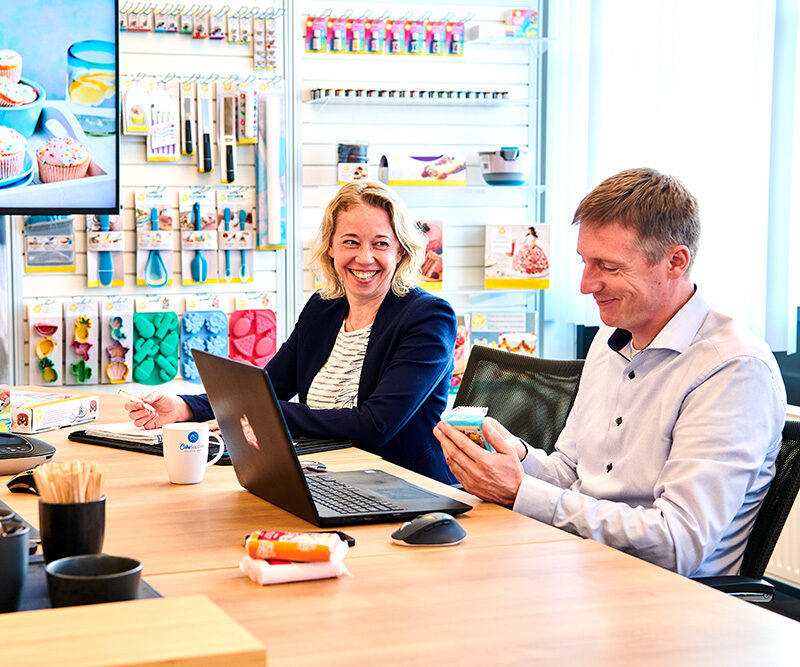 Want to work at NewCakes? Check out our job offers and get in touch
NewCakes is a young, dynamic and growing company, based in Amsterdam. Our company was founded in 2008 from a passion for cake decoration. We are specialized in the sale and distribution of cake decoration products for home bakers, wholesale and retail. We sell to home bakers through our webshop Deleukstetaartenshop and to retailers and wholesale through our webshop CakeSupplies. We carry 5000 products from 30 brands. One of them is our own brand FunCakes, which consists of a complete range of 1000 products. NewCakes employs 65 people and we are part of the international family business Dr. Oetker.
The NewCakes team
At NewCakes we work with 65 enthusiastic employees in our office and warehouse in Amsterdam. Some have been with us from day one, others have joined us more recently, but together we form a close club of colleagues.
Working at NewCakes means working for a successful company and the market leader in this industry. There is an open culture in which you are given the space to develop.