Sugar Paste Colour of the Year 2023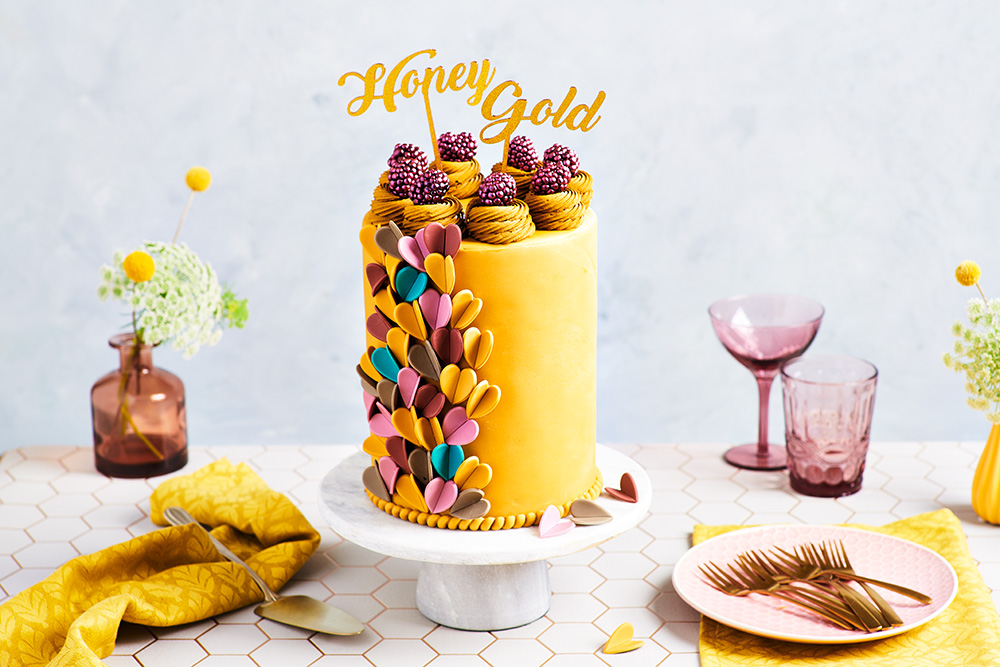 On 4 November 2022, FunCakes introduces Sugar Paste Colour of the Year 2023 Honey Gold. We already see it in other industries, but not yet in the cake decoration industry. FunCakes will release a new Sugar Paste Colour of the Year every year. This way, they make home bakers curious every year about what the new sugar paste colour is going to be. With Honey Gold, every home baker can put a piece of love in the cake and FunCakes can be the bright spot after a hectic time.

Hi Honey!
Honey Gold is a warm, greying shade of yellow. Yellow is a cheerful, sunny colour that exudes optimism. The greying hue of Honey Gold gives the colour calmth. Honey is ofcourse linked to the bee and the honeybee symbolises rebirth, order and organisation. Honey is sweet, a taste we associate with softness and positivity. So the colour Honey Gold brings together a range of qualities we yearn for after the Corona period.
In addition, FunCakes introduces four supporting spot colours: Red Earth, Urban Taupe, Old Rose and Teal Blue. These colours are also all grey tones, each of which has a different effect on Honey Gold. Together, this range forms an earthy colour palette, a reference to people's growing awareness of the world around us.
Colour experts
FunCakes has used its colour experts over the past year to analyse the trends and developments from different industries to predict the new colour trend in cake decoration for 2023.
In this hectic world, we are increasingly looking for connection. Being together and celebrating the beautiful side of life together. And of course we do that with cake! Because with cake, you celebrate love. With the Sugar Paste Colour of the Year Honey Gold, you add an extra layer of love to your cake.