Sugar Paste Colour of the Year 2024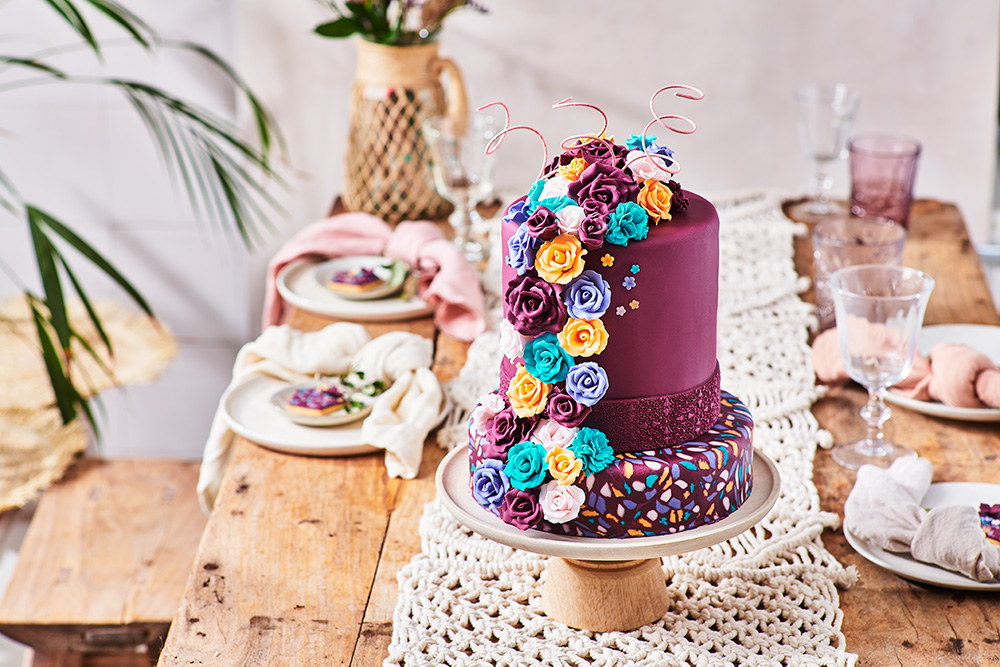 On 3 November 2023, FunCakes introduces Sugar Paste Colour of the Year 2024: Chic Aubergine! Chic Aubergine is a warm, luxurious and quirky colour. It reflects our collective desire to find solace and connection in a world that sometimes feels overwhelming. The warm, deep tones of Chic Aubergine make us feel comfortable, loved and cozy.
Together with the supporting spot colours the new Colour of the Year forms a Boho Chic colour palette. The term Boho refers to several moments in history, often referring to artists and intellectuals who advocated an informal and relaxed life, with the free choice to walk your own path. Something we as FunCakes value highly: always inspiring home bakers to be creative and giving them to tools and ideas to explore and try new things.
The earthy tones of orange and turquoise offer a reassuring link to nature, while warm soft palettes create inviting spaces to follow your heart.
Colour experts
When determining the colour of the year, we look at trends and developments in the world around us . What changes in our daily lives? What characterizes the time we live in and how does that affect our behavior , taste and interests ? Our colour experts analyze all these findings and use them to determine new colour trends in cake decorating for 2024.